What is 'multi-asset'?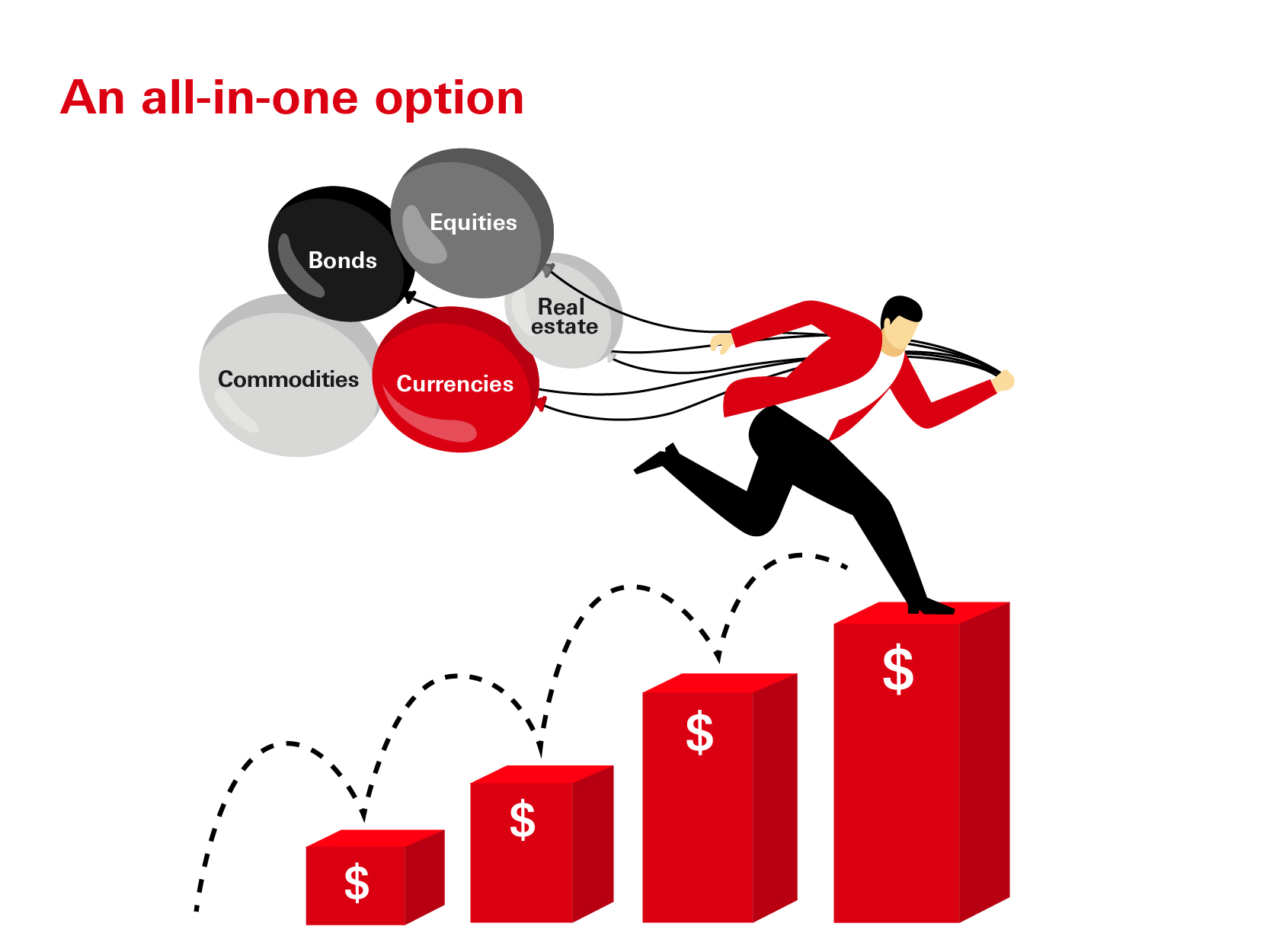 Multi-asset strategies are more than stocks and bonds
The financial market can be rough, and black swan events can catch investors off guard. Investors should therefore always assess whether their approaches are on track to deliver desired results and manage downside risks that are linked to asset prices. After all, historical data has already indicated that no particular investment can be an all-time winner outperforming other asset classes perennially.
As a result, investing in just one single type of equities or bonds might not be sufficient to achieve satisfactory results. Investors should consider utilising different types of securities or financial tools for diversification purposes, which means building a multi-asset portfolio. Apart from the more familiar investment vehicles such as bonds and equities, it is also worth including real estate and money market instruments in a portfolio to enhance its diversity.