Nicolas Moreau - new Global CEO
20 September 2019
Nicolas Moreau has joined HSBC Global Asset Management as Global Chief Executive Officer.
Nicolas joins with impressive credentials and solid experience in leading major financial firms internationally. His appointment illustrates our long-term commitment to grow and further develop our company.
I'm honoured to be stepping into this role as CEO of HSBC Global Asset Management. My prime focus will be on accelerating the growth of our business. Being the partner of choice for all clients is a privilege which we need to continue to earn every day.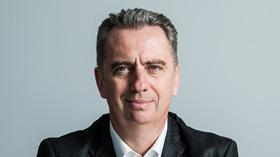 Nicolas has over 30 years of experience in the asset management and insurance industries. Before his appointment to HSBC Global Asset Management as Global CEO, Nicolas spent 2 years at Deutsche Bank as the Management Board member responsible for Deutsche Asset Management.
As the Global CEO, Nicolas led the business to be listed on the Frankfurt Stock Exchange in March 2018 and rebranded the business to DWS.
Previously, Nicolas spent 25 years with the AXA Group, where he was Chairman and CEO of AXA France and a member of the AXA Group Management Committee, as well as Vice Chairman of the Group Investment Committee. Nicolas has also been CEO of AXA Investment Managers and CEO of AXA UK & Ireland. He began his career with Arthur Andersen.
Nicolas is a graduate of the Ecole Polytechnique and has an actuarial degree from the Centre d'Etudes Actuarielles.
He was awarded La Legion d'honneur in 2015, for his services to finance.