ESG and responsible investment
Environmental, social and governance (ESG) factors have become a growing focus among various sectors in recent years and a number of research reports have revealed the impact of ESG factors on companies' long-term performance.
Companies that conduct their business in a responsible and sustainable way are more likely to deliver value for investors and positive impacts on the world in the long term.
What is ESG?
Financial fundamentals have always been given priority in traditional investment process. However, due to the rising concern for corporate social responsibility (CSR), some investment strategies are integrating environmental, social and governance (ESG) factors into analysis with an aim to arrive at the most favorable investment decisions. This approach can help investors achieve financial return without taking excessive risk, and it also contributes to a more sustainable future. These investment strategies are called responsible investments.
ESG transition starts with your investment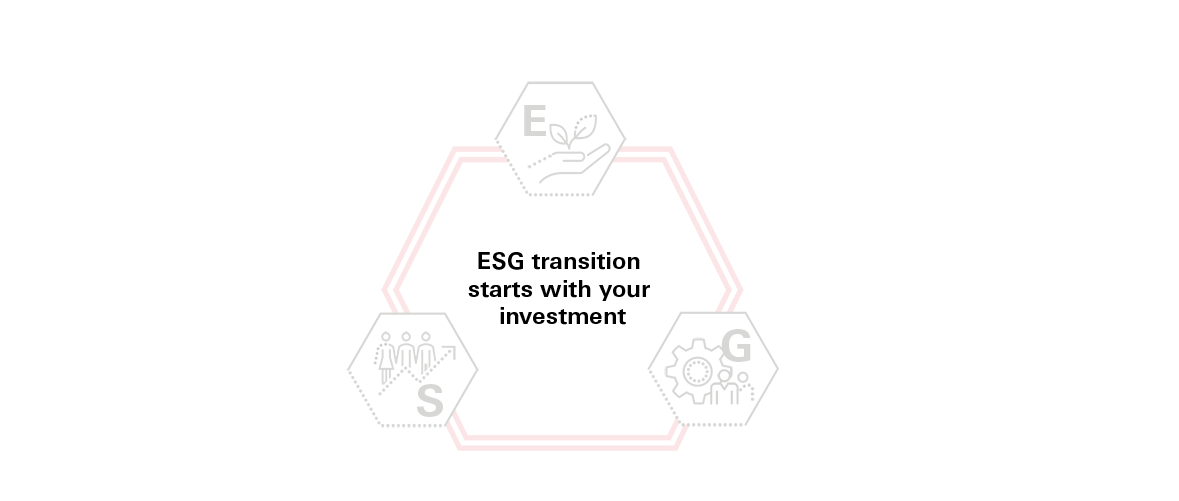 Invest sustainably with our funds
The essentials of ESG investing
HSBC Asset Management sustainable investing survey
Almost half of wealthy investors expect their portfolio to be fully sustainable in next three to five years.
Learn more about our responsible investing approach
We aim to incorporate ESG factors in our investment decisions to generate sustainable, long-term returns.
This page is prepared for general information purposes only and does not have any regard to the specific investment objectives, financial situation and the particular needs of any specific person who may receive it. Any views and opinions expressed are subject to change without notice. This page does not constitute an offering document and should not be constructed as a recommendation, an offer to sell or the solicitation of an offer to purchase or subscribe to any investment.
This page has not been reviewed by the Securities and Futures Commission.
HSBC Asset Management is the brand name for the asset management business of HSBC Group. The above communication is distributed in Hong Kong by HSBC Global Asset Management (Hong Kong) Limited. No part of this publication may be reproduced, stored in a retrieval system, or transmitted, on any form or by any means electronic, mechanical, photocopying, recording, or otherwise, without the prior written permission of HSBC Global Asset Management (Hong Kong) Limited.