Investment academy
Understanding investment concepts to make wiser decisions
Introduction
Investing is a great way of reaching your financial goals. And whatever you're investing for, one key to success is understanding what you're investing in.
HSBC Global Asset Management's Investment Academy website covers key investment, financial and economic concepts, providing you the insights you need to effectively navigate the investment world and make more informed decisions about your mutual fund investments.
Environmental, social and governance (ESG) going mainstream
---
Chart of the month
IMF World Economic Outlook and Consensus GDP Forecasts for 2020
Expected growth rates have generally fallen, and China is the only major economy expected to end the year with positive growth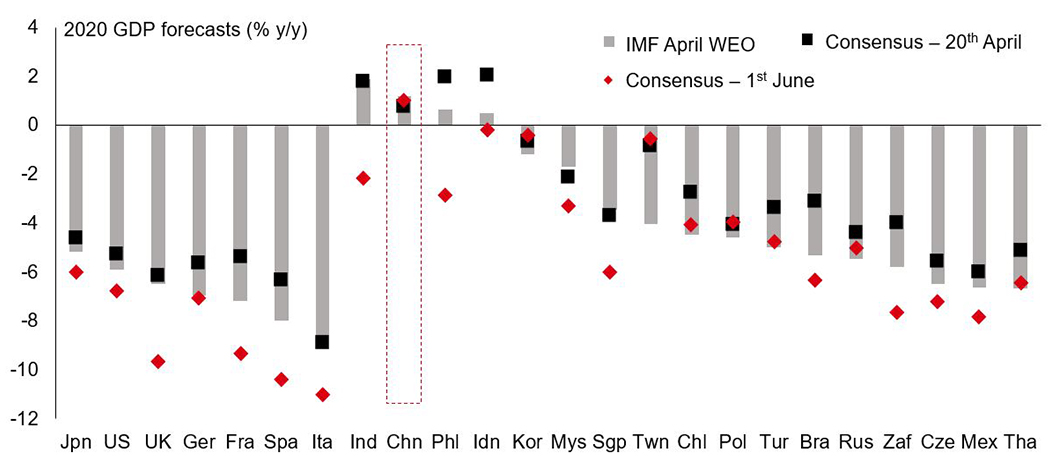 Source: HSBC Global Asset Management, Macrobond, June 2020. Note: Consensus figures are moving average of most recently-revised forecasts
Any forecast, projection or target contained in this presentation is for information purposes only and is not guaranteed in any way. HSBC Global Asset Management limited accepts no liability for any failure to meet such forecasts, projections or targets. Past performance should not be seen as an indication of future returns. This page is prepared for general information purposes only and does not have any regard to the specific investment objectives, financial situation and the particular needs of any specific person who may receive it. This page does not constitute an offering document and should not be construed as a recommendation, an offer to sell or the solicitation of an offer to purchase or subscribe to any investment.
---