Inflation is expected to remain persistent over the medium- to long-term. Investors may benefit from a diversified solution that can generate potential real return by taking inflation into account
Real assets are positively linked to inflation through earning prospects
The Fund's focus on liquid real assets, such as property stocks, allows for timely and dynamic portfolio allocation in fast-changing markets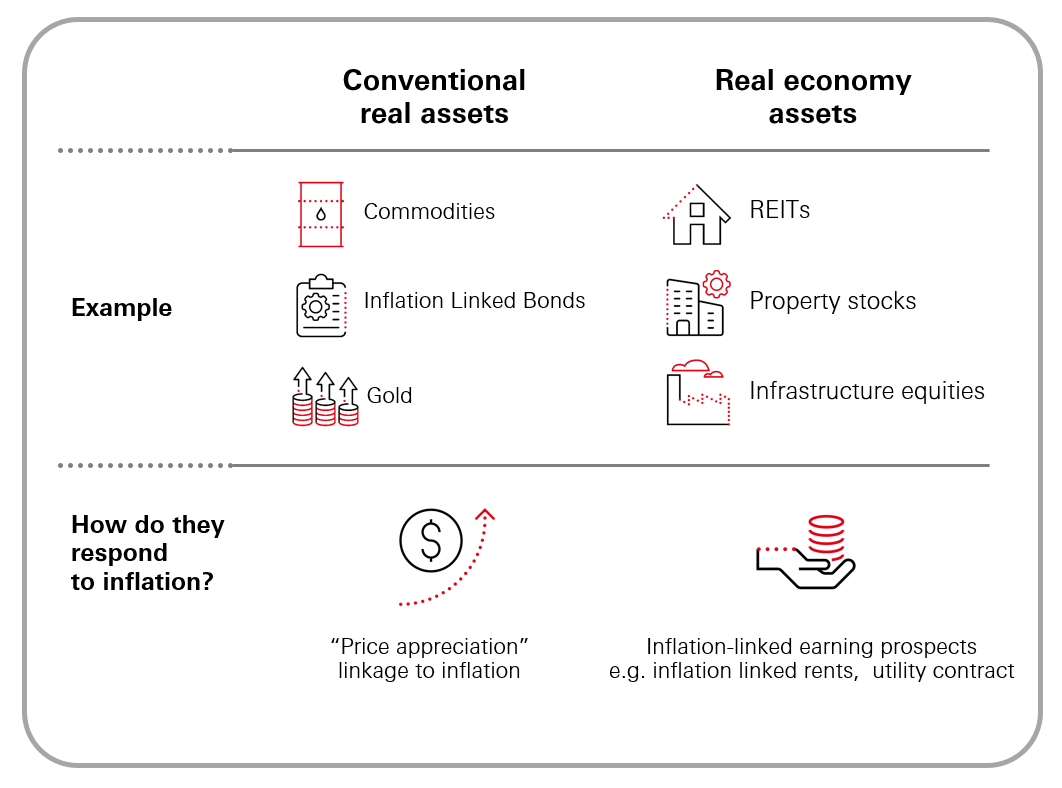 Source: HSBC Asset Management, November 2022. For illustration purpose only.