Plenty of room for growth in ASEAN and India
Real GDP growth for ASEAN and India in 2021 are expected to be 3.86% and 9.41% respectively. Both markets have seen macro recovery with strong fiscal bounce and positive earnings, along with a good IPO pipeline.
Overall, the prospects for a more broad-based recovery should support the regional growth and corporate earnings in 2022.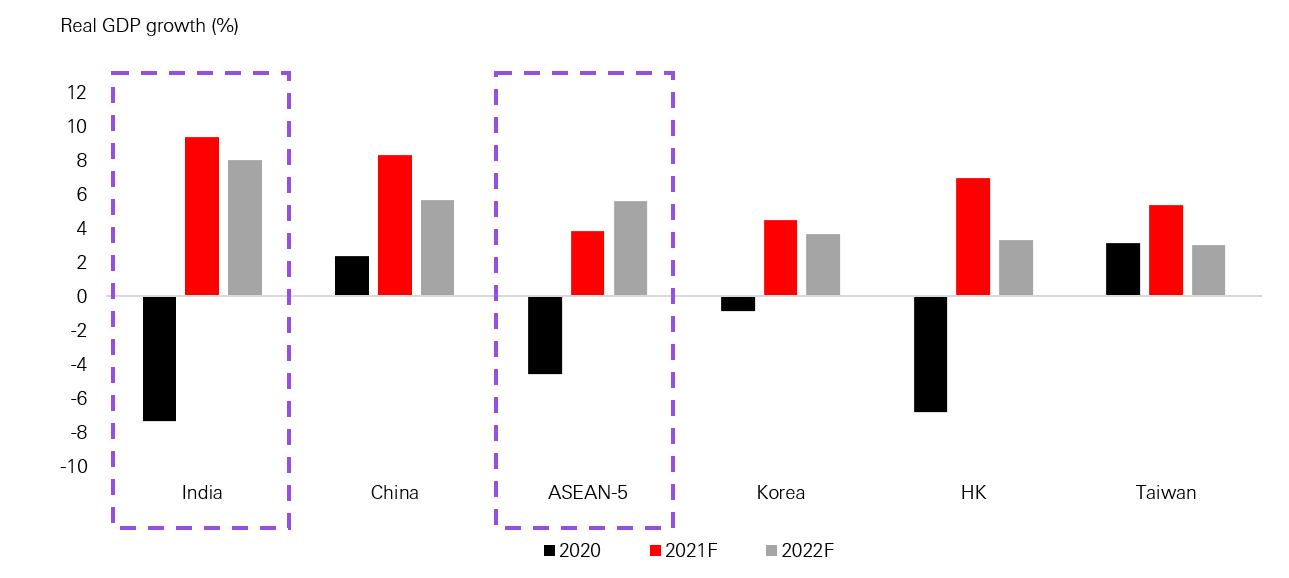 Source: IMF (WEO April 2021 database), CEIC, Bloomberg, HSBC Asset Management, September 2021. Any views expressed were held at the time of preparation and are subject to change without notice. Past performance is not a reliable indicator of future performance. Any forecast, projection or target where provided is indicative only and is not guaranteed in any way. HSBC Asset Management accepts no liability for any failure to meet such forecasts, projections or targets. For illustrative purpose only.